The most exclusive way to discover Israel
Tel Aviv, often called "the city that never stops", was the first modern Jewish city built in Israel, and is the country's economic and cultural center. It is a lively, active city with entertainment, culture and art, festivals, and a rich night life.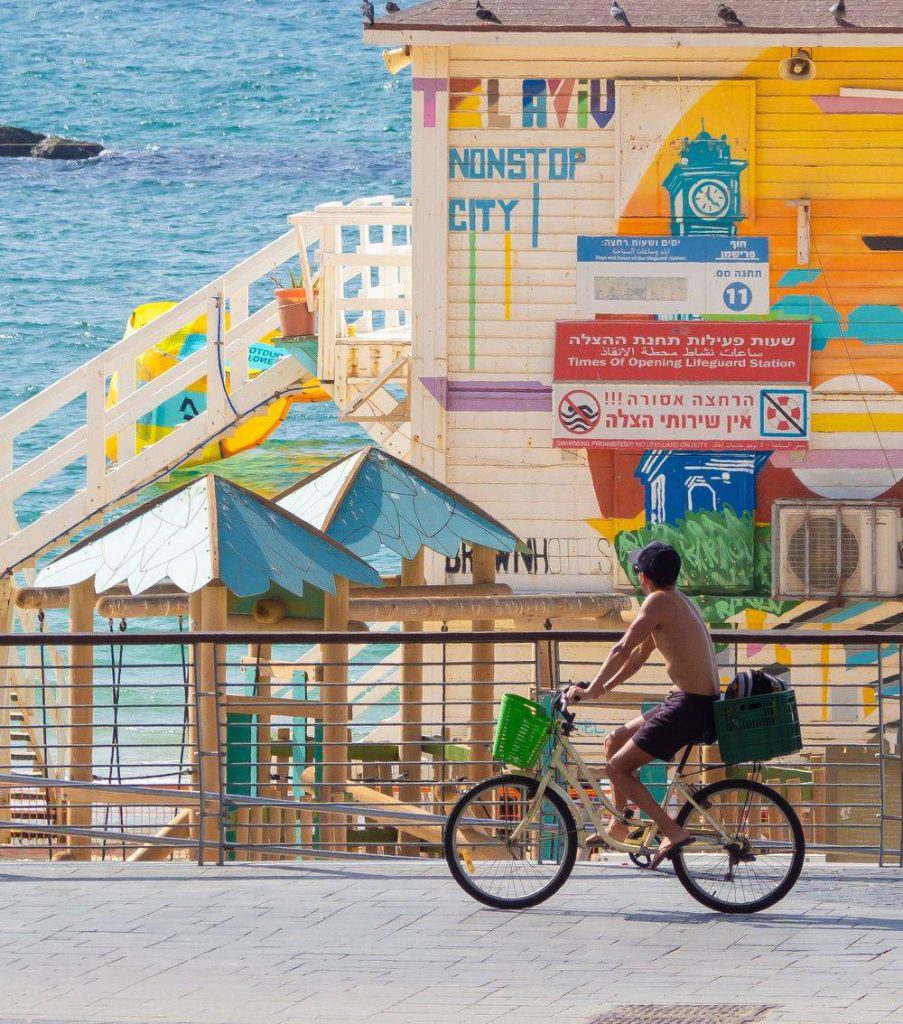 Drive along the bustling beach promenade road towards the historical harbor-city of Jaffa. Visit the Jaffa Museum of archaeological excavations displaying findings from biblical times. Walk through the old Artists' quarter and visit its variety of galleries. Enjoy a view of the famous historical harbor mentioned in the story of Jonah and the Whale. Drive to the older sector of Tel Aviv and visit the some of the city's most popular bars and cafes. Stay on at a bar or cafe of your choice or stay with the tour and see Tel Aviv's buzzing central street sights: Dizengoff Street, Rothschild's Boulevard, The Hall of Independence, and the Yitzchak Rabin Square and memorial. Visit Weizman Institute in Rehovot and Ammunition Slik in Nes Tziona.
Segway Tour In Tel Aviv : The Beach Tour
This Segway tour of Tel Aviv will take you on the beautiful promenade that goes through the ancient city of Jaffa.
Most of the tour will be right by the beach as we enjoy the good breeze and the sound of the waves.We will pass by the first port to be built in Tel Aviv and get a panoramic view of Jaffa and its surroundings. From there we will head to the beautiful park located to the south of the Jaffa Port and stop at an amazing view point overlooking Jaffa the Mediterranean Sea.
We will then continue with our segways on the promenade towards Tel Aviv and pass by The Ezel Museum as we learn a little bit about the history of Tel Aviv and Jaffa.
The tour is a relaxed adventure and is a unique way to explore the great city of Tel Aviv – Jaffa!
It is a great option if your time in the city is limited.
PRICES: 199 NIS per person for the 2 hour tour. Min. 2 participants.
7% Discount if you book online.
179 NIS per person for the 2 hour tour. Min 7 participants.
All participants must be between the ages of 16-70, not pregnant and of a maximum weight of 270 pounds.