Sarcomer Clinic By Ronen Komemi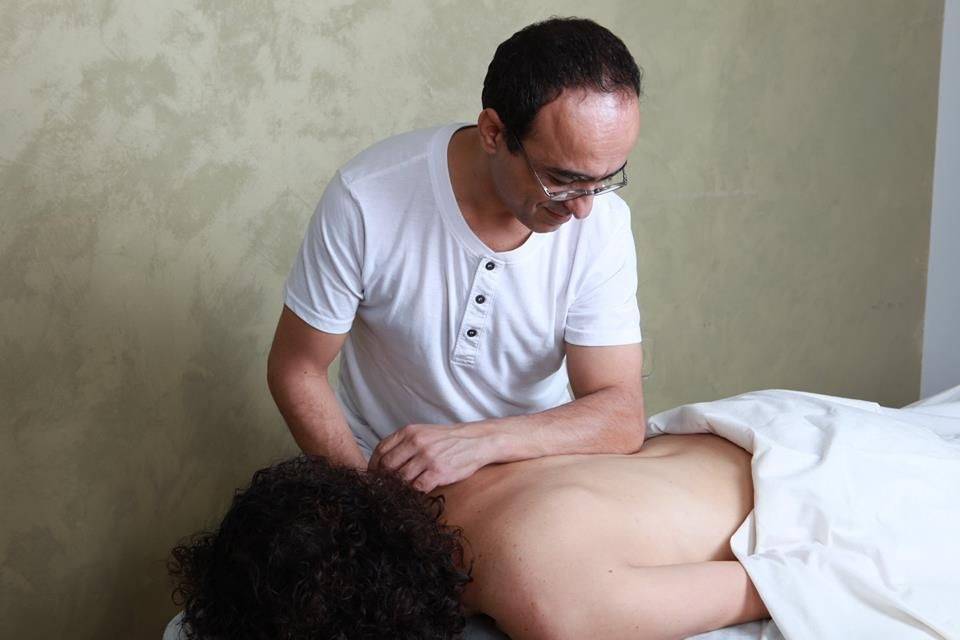 Whether coming for business, touring the country or visiting family, you have a great opportunity to take some time off and enjoy one of the treatments at the Sarcomer Clinic.
The founder of the clinic, Ronen Komemi, is an expert in deep tissue massage therapy and a teaching assistant at the Reidman College of Alternative Medicine.
The treatments are taking place in a professional clinic in Tel Aviv, with a pleasant and relaxed atmosphere.
We are happy to offer:
Deep tissue massage – A therapeutic massage that works on the soft tissues of the body and affects the patient both physically and emotionally.
You can choose the strength of the treatment.
Swedish / aromatherapy massage – Massage to relax the muscles and nervous system, improves the blood circulation and the sense of vitality of the body
Massage athletes & Dancers – Massage therapy for strengthening the body with emphasis before/after competition or performance.
You can make reservations for the day of the competition/performance.
"When the body gets working appropriately, the force of gravity can flow through. Then, spontaneously, the body heals itself." Dr. Ida Rolf
Please feel free to contact us for any question.
Our phone number: 054-5450710
For more information and reservation click here
Web Site : https://www.ronenclinic.co.il/
Facebook : https://www.facebook.com/ronenkomemiLMT
BEN GURION AIRPORT ASSISTANCE & PRIORITY SERVICE
Call Israel: 972-54-543-7135
USA/CANADA 1-800-454-4590
Ben Gurion Airport VIP Club Service
Ben Gurion Airport Express Service
Private Tour With A Personal Guide